Honorable Mentions in the category « Street Art »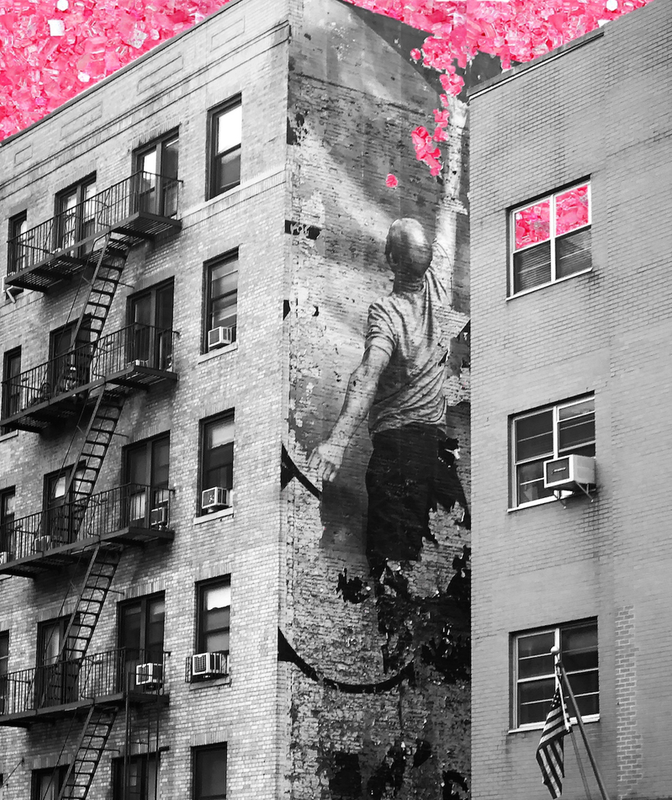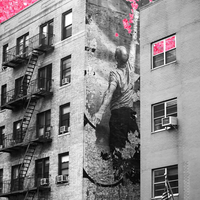 I took this photograph in the aftermath of the NYC riots that took place in June of 2020 following the cold-blooded police killing of George Floyd. The faded mural of a man reaching for the sky with his hand stretched out and painted on the side of a Greenwich Village building is the perfect symbol of our times. It depicts the story of man trying his hardest to stand tall and face the hardships of inequality, hunger, poverty, injustice and corrupt politics of our times.
What makes a man survive difficult times is Hope – which I painted with pink in the sky and clouds of this mural. In this picture, I imagine the man reaching out for Hope and clinging to it. Hope will help the man endure his suffering and eventually come out stronger at the end.
BACK TO GALLERY